I have to say that I have really been feeling the itch to cook lately, but it just has not happened. See, it just is hard to get motivated to cook for myself, and gets expensive also. I have been on a pretty strict budget for a while now, and just finished paying off my Visa bill (yay!!), so I am trying to save for some of the bigger things that come later in life. Car, house, etc. You can never save enough, right?! So, I decided that after labor day I am going to start cooking up a meal a week for Kelly and myself. I do have some things I've been wanting to try, and I don't want to have to wait for the weekends to do it. My google reader is pretty backed up with recipes from the past few months, so I plan to get started on making some things soon. I also have been craving normal foods like paninis and fajitas, because we literally do not spend effort on meals at the house!
As always, I have a wish list of some things that I would really like to have! I think that I will put some sort of a system into place where I can reward myself with some things. I'm thinking 'x' amount of saving, 'x' amount of times at the gym or pounds down.....something to keep everything in check!

This gym bag is by Lululemon and I would love to own it! I don't even have a gym bag right now so I think it would definitely be a good investment to make at some point.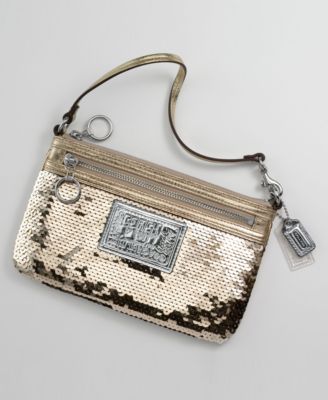 I would love a new handbag, but know that I really won't have the funds anytime soon for one. I have had my eye on this Coach wristlet for months, I think it is so fun and cute!
I really will be needing a new pair of running shoes soon. I usually leave them for Christmas gifts, but mine seem to be wearing pretty quickly.
I also would love to get a pair of the ankle booties this year, with a decent size heel. I dont have any in mind yet, but am sure that as October approaches there will be some great options out there. I would like to pair them with my skinnies (I can hear Erin dry heaving at the thought).